Dingbats – Between the lines Your Puzzles 4 Answers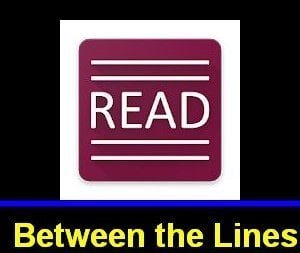 Read Between the lines Your Puzzles 4 Answers with Complete hints and answers with detailed answers in this page, Just scroll below to find all the answers.
Note: Bookmark this page, You may need help in other levels too.
Between The Lines Your Puzzles 4 Answers:
CROSS THE LINE
BURN THE CANDLE AT BOTH ENDS
DOUBLE-EDGED SWORD
THE LION KING
PIN THE TAIL ON THE DONKEY
WEST SIDE STORY
THE BLACK EYED PEAS
EASY AS PIE
OVERWORKED AND UNDERPAID
LEFT OUT IN THE COLD

GET ONE'S KNICKERS IN A TWIST
TWO HEADS ARE BETTER THAN ONE
THICK AS THIEVES
TO INFINITY AND BEYOND
PULL THE WOOL OVER SOMEONE'S EYES
TURTLES ALL THE WAY DOWN
MIND OVER MATTER
GAME OF TWO HALVES
THE BALL IS IN SOMEONE'S COURT
A TALL ORDER
TURN THE TABLES
Find the Next Level Answers: 
Comment below If any of the answers are incorrect I will try to correct them as soon as possible. Thank you for visiting.