Dingbats – Between the lines level 1 Answers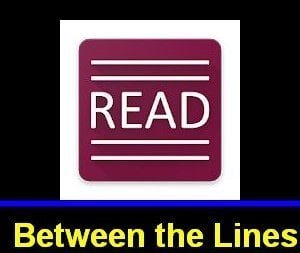 Read Between the lines level 1 Answers with Complete hints and answers with detailed answers in this page, Just scroll below to find all the answers.
Note: Bookmark this page, You may need help in other levels too.
Between The Lines Level 1 Answers :
Long Time No See
Leave No Stone Unturned
All For One And One For All
Wolf In Sheep's Clothing
Broken promise
Forgive And Forget
Lone Wolf
Pie In The Sky
In The Middle Of Nowhere
A Drop In The Ocean
Bury Your Head In The Sand
Have Eyes Bigger Than One's Stomach
When in Rome do as the Romans do
Every Dog Has Its Day
Fork In The Road
Kiss And Make Up
Search High And Low
Different Strokes for Different Folks
Wolf in Sheep's Clothing
Standing Ovation
A Cut Above The Rest
A Spell Of Bad Weather
Find the Next Level Answers: 
Comment below If any of the answers are incorrect I will try to correct them as soon as possible. Thank you for visiting.