Trick Me Level 44 Answer Solutions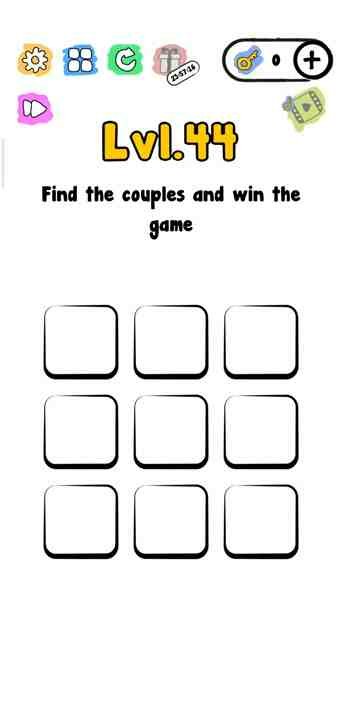 Trick Me level 44 hints and solutions are provided in this Page. Scroll down to find the detailed image hints.
My review: Test your IQ to have lots of fun with this tricky puzzle game. The game demands unique solutions that the users cannot even imagine a very tricky game to play with your friends and siblings. Focus on the details & Try different mechanics.
Note: If your level is different then this level then Go to the above link to find the correct level or scroll down to find list of all levels with the name.
Trick Me Level 44:
There are 9 squares, you will find 4 pairs easily by hit and trial
When only one square is left, try to zoom out the screen using your 2 finger, you will find another box, then click to win the game.
Note: Remember to visit PuzzleGameMaster.com from search results when you stuck at any level to support me.
Find trick me Next level from this list:
If you have any Problem regarding the solution of trick me level 44 then please comment I will help you as soon as possible.