Troll Face Quest USA Adventure 2 Solution level (1-16)+Secret Level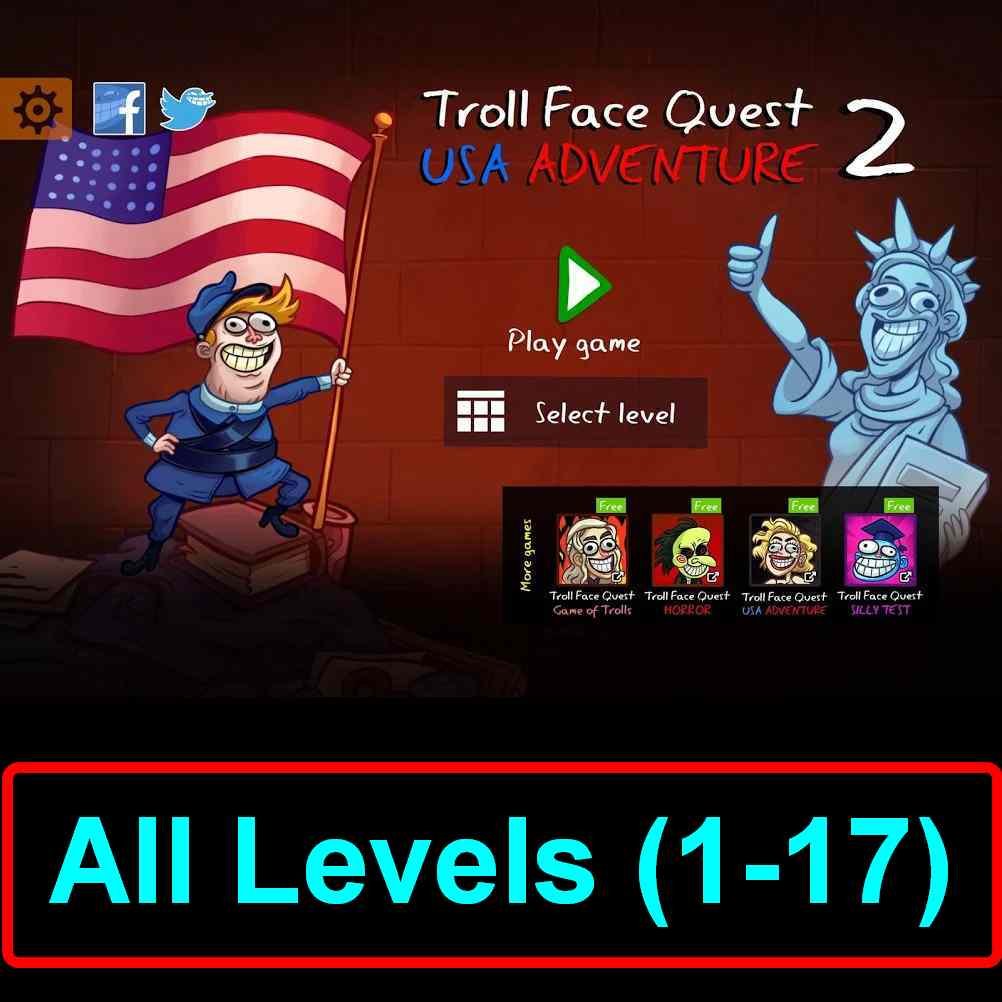 Troll Face USA Adventure 2 complete Level (1-16)+Secret level Hints, cheats with a detailed image and video walkthrough. Android iOS Game walkthrough. Scroll Below to find How to solve/Pass Required Level.
Troll Face and his funny friends are heading back to America! They just can't seem to get enough of trolling their way across the USA. So tag along with them as they prank everyone they encounter during their journey from sea to shining sea. This time they'll be going after famous movie stars, popular characters from your favorite TV shows, and a few powerful politicians. Will you be able to troll President Trump during an epic hamburger eating contest? It's time to find out in this sequel to Troll Face Quest: USA Adventure.
Some levels are hard to play you may need some hint so you can check this site, I have solved it for you.
Tip: Bookmark this page you may need help for other levels too.
Click on the required Level for the detailed walkthrough:
If you have any doubt/problem regarding the solutions I provided, You can comment on this post. I will try to help you as soon as possible. Or you can thank me in comments or by commenting on this post.