Figgerits Level 539 Answers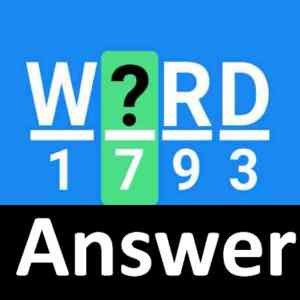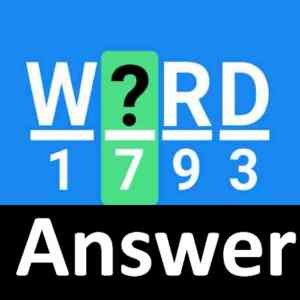 Figgerits Level 539 answers within one page and link to next levels, no need to click anywhere for the answers all the answers are in one place, and cheats are provided on this page; Figgerits develop this game – Word Puzzle Game Hitapps and is available on the Google PlayStore & Apple AppStore. Figgerits is a challenging adult puzzle game that combines elements of logic, word puzzles, and cryptograms to stimulate your intellect and enhance your mental agility. Engage in IQ logic challenges, tackle brain-teasing puzzles, and conquer word games to emerge victorious. Employ clever clues to unravel hidden messages and decode intricate cryptograms. Figgerits presents a cerebral word connection puzzle experience. You'll unveil a meaningful adage neatly inscribed within the solution's blanks upon successfully solving each mental challenge.
Note: Visit PuzzleGameMaster.com To support our hard work when you get stuck at any level. Visit the below link for other levels.
Figgerits Level 539
The new car was clean and ___: SHINY
My son often ___ me to take him to Disneyland: HASSLES
A type of nail polish: SHELLAC
A synonym for "aptitude": FACULTY
A kind of fish with glossy eyes: WALLEYE
A move to a lower rank or position: DEMOTION
Fruit of the angels: PAPAYA
Cows, sheep and camels belong to this kind of animals: RUMINANT
I'd like to report an ___ I witnessed earlier today: INCIDENT
The opposite of "clear": CLUELESS
Similar to "vigilance": WARINESS
She had a deep ___ for her Granny: AFFECTION
Absolutely distressed: TORMENTED
A few speakers took the __ during the event: PODIUM
Do genes really ___ your personality?: DETERMINE
Birds are usually afraid of this object in your garden: SCARECROW
A restaurant in an office building: CAFETERIA
Huge animals that used to live on our planet: DINOSAURS
Thank you for visiting this page. If you require further answers for Figgerits, please click the link above. Please comment if you find any incorrect answers, and our dedicated team will promptly provide updates. Thank you for choosing our website as your reliable source for Figgerits answers and solutions.