Figgerits Rare Level 50 Answers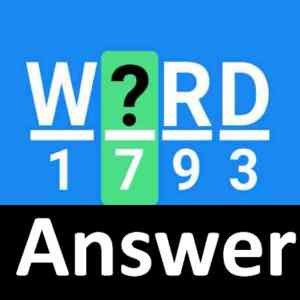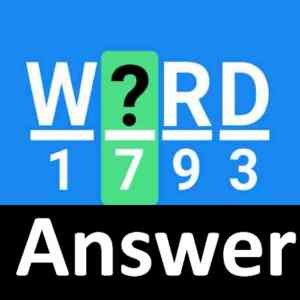 Figgerits special Level 50 answers with the Phrase, and cheat are provided on this page; this game is developed by Figgerits – Word Puzzle Game Hitapps and is available on the Google PlayStore & Apple AppStore. Figgerits is a challenging adult puzzle game that combines elements of logic, word puzzles, and cryptograms to stimulate your intellect and enhance your mental agility. Engage in IQ logic challenges, tackle brain-teasing puzzles, and conquer word games to emerge victorious. Employ clever clues to unravel hidden messages and decode intricate cryptograms. Figgerits presents a cerebral word connection puzzle experience. You'll unveil a meaningful adage neatly inscribed within the solution's blanks upon successfully solving each mental challenge.
Note: Visit PuzzleGameMaster.com To support our hard work when you get stuck at any level. Visit the below link for other levels.
Figgerits Rare Level 50
THE WORLD'S LONGEST-LASTING KISS TOOK OVER FIFTY-EIGHT HOURS. IT TOOK PLACE TO MARK THE SHARING OF LOVE ON VALENTINE'S DAY IN 2013
Smoke and smell in a small crowded room: FUG
They __ their dogs for at least 100 miles weekly: MUSH
What grows beneath taller trees?: UNDERWOOD
Elephant __, walrus __: TUSK
She made me __ her heavy bags: HEFT
Coming together (syn.): CONVERGENT
Skipjack __: TUNA
I __ over backwards to help everyone: LEAN
Frenziedly (syn.): HECTICALLY
To create a pattern: DESIGN
Antonym of incompletely: FLATLY
__ verbs don't take direct objects: INTRANSITIVE
There's __ grass in our garden: PAMPAS
__ of cappuccino: MUGFUL
Backpack and gun: FLAMETHROWER
Thank you for visiting this page. If you require further answers for Figgerits, please click the link above. If you find any incorrect answers, please comment, and our dedicated team will promptly provide updates. Thank you for choosing our website as your reliable source for Figgerits answers and solutions.