Figgerits Level 415 Answers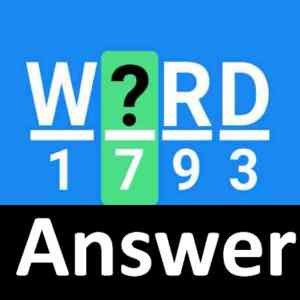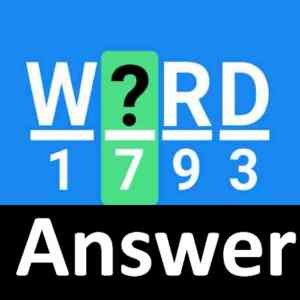 Figgerits Level 415 answers within one page and link to next levels, no need to click anywhere for the answers all the answers are in one place, and cheats are provided on this page; Figgerits develop this game – Word Puzzle Game Hitapps and is available on the Google PlayStore & Apple AppStore. Figgerits is a challenging adult puzzle game that combines elements of logic, word puzzles, and cryptograms to stimulate your intellect and enhance your mental agility. Engage in IQ logic challenges, tackle brain-teasing puzzles, and conquer word games to emerge victorious. Employ clever clues to unravel hidden messages and decode intricate cryptograms. Figgerits presents a cerebral word connection puzzle experience. You'll unveil a meaningful adage neatly inscribed within the solution's blanks upon successfully solving each mental challenge.
Note: Visit PuzzleGameMaster.com To support our hard work when you get stuck at any level. Visit the below link for other levels.
Figgerits Level 415
Sudden stab of pain: TWINGE
His rumbling story lacked ___: COHESION
Every major religion has a set of ___ texts: CANONICAL
Heavy punch: WALLOP
Discarded, no longer wanted garment: CASTOFF
Trip, expedition, voyage: JOURNEY
It was ___ obvious that he was lying: BLATANTLY
What did people write on in the ancient Egypt?: PAPYRUS
Common domestic pest: COCKROACH
Bring under control via conquest: SUBJUGATE
Hooligan was put on the venue's ___ for unseemly behavior: BLACKLIST
Cheerful, happy, jolly: JAUNTY
Agreeable to taste: PALATABLE
If there is a significant supply shortage, the price will ___: SKYROCKET
Simple medical injector: SYRINGE
Silly, foolish, harmlessly eccentric: GOOFY
Opposite of epilogue: PROLOGUE
Merry-go-round: CAROUSEL
Thank you for visiting this page. If you require further answers for Figgerits, please click the link above. Please comment if you find any incorrect answers, and our dedicated team will promptly provide updates. Thank you for choosing our website as your reliable source for Figgerits answers and solutions.