Figgerits Level 355 Answers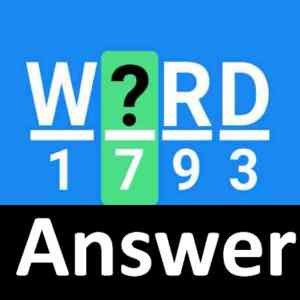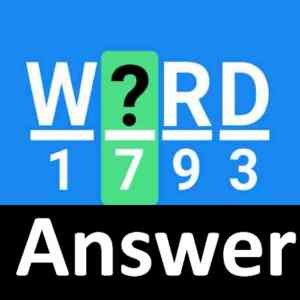 Figgerits Level 355 answers within one page and link to next levels, no need to click anywhere for the answers all the answers are in one place, and cheats are provided on this page; Figgerits develop this game – Word Puzzle Game Hitapps and is available on the Google PlayStore & Apple AppStore. Figgerits is a challenging adult puzzle game that combines elements of logic, word puzzles, and cryptograms to stimulate your intellect and enhance your mental agility. Engage in IQ logic challenges, tackle brain-teasing puzzles, and conquer word games to emerge victorious. Employ clever clues to unravel hidden messages and decode intricate cryptograms. Figgerits presents a cerebral word connection puzzle experience. You'll unveil a meaningful adage neatly inscribed within the solution's blanks upon successfully solving each mental challenge.
Note: Visit PuzzleGameMaster.com To support our hard work when you get stuck at any level. Visit the below link for other levels.
Figgerits Level 355
To bother, disturb, badger: HARASS
Between cold and warm: COOL
Genetically identical copy: CLONE
To book a vacation, we went to a travel ___: AGENT
What does a philatelist collect? (plural): STAMPS
Her dog ___ at strangers, but does not bark: GROWLS
___ a trois: MENAGE
Airbags ___ instantaneously on impact: INFLATE
___ camera is a very simple device without a lens: PINHOLE
Fast, agile, quick: SWIFT
An elaborate poetic image or comparison: CONCEIT
To thaw: DEFROST
What are the most popular edible tubers? (plural): POTATOES
They're rich and lead a very ___ lifestyle: LAVISH
Device for walking on the snow resembling a racket: SNOWSHOE
(adj.) having a great beauty, scale, or dignity: MAJESTIC
Intense ___ have engulfed the forests: WILDFIRES
Thank you for visiting this page. If you require further answers for Figgerits, please click the link above. Please comment if you find any incorrect answers, and our dedicated team will promptly provide updates. Thank you for choosing our website as your reliable source for Figgerits answers and solutions.