Draw Puzzle Helicopter Answer
Draw Puzzle Level 119: Helicopter image answer, solution, and walkthrough guide is provided on this page, please scroll to find out the required drawing of the object.
The Game is developed by WEEGOON, and Game is available for android devices. 300+ Levels are in this Game, and after that, you can play online with other players in the world. Let's put your creativity and drawing skills to the test! "Draw puzzle: sketch it" will require your imaginations in thinking various objects and draw them using a pencil with many fully animated scenarios that are filled with love, drama, and epicness. Always visit PuzzleGameMaster.com when you stuck at any level.
Draw Puzzle Level 119: Helicopter
See below image to see the answer to this level and draw accordingly: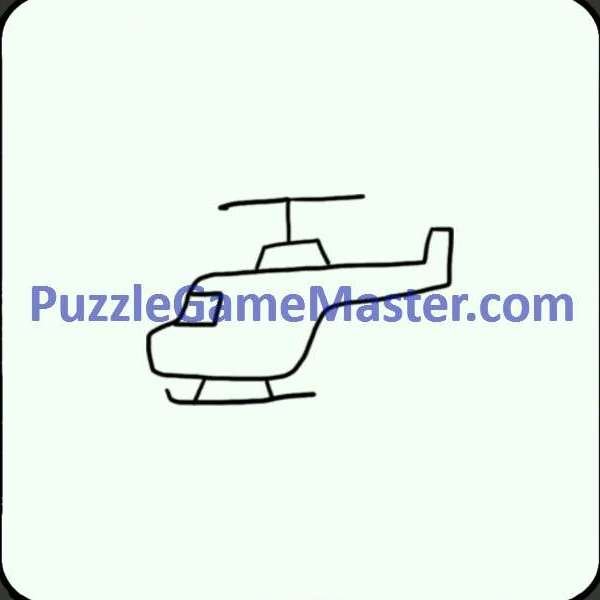 To find and search all levels of this game, click on the button below:
Find Next level from This List: