Logic Master Level 222 Solution Walkthrough
Logic Master: Mind twist level 222 Walkthrough Hints are provided here. Scroll below to find out the detailed hints and walkthrough.
Game is developed by Weez Beez and available for download for free on PlayStore. This is a fun brain training game that helps test your memory, flexibility, and attention in amazing ways.
Note: All Level Index Can be found at below link:
Logic Master All Levels (Click Here)
Logic Master Level 222:
---
You have to put everything in the trash, Including question text
Drag the trash box to question to put it into the text
Now, You have to also put the green tick into the trash also, See below image: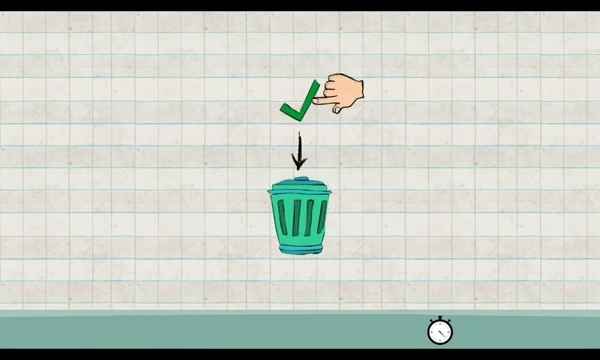 ---
Thanks for visiting, If you got any doubts about the solution I have provided please comment. I will help you as soon as possible.
Logic Master All Level List: