Room Escape Contest 2 Video Solutions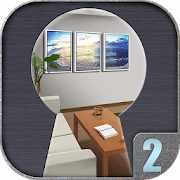 Room escape contest 2 All levels detailed walkthrough (ABC Escape Games) with video hints and detailed solution. Game available for Android devices developed by ABC escape games.
Can you escape the room? Each room is different, Some are more challenging escaping than others. It is a fun game made for escape game lovers. If you are stuck you can buy/use coins to proceed further, But here I will show you how to solve each level easily. The purpose of this game is to escape from the shut-up room.
You can click the screen, in order to find hints and items. If you click an item, you can find details related to it. You can choose other items during a detailed picture display.
Download this game from PlayStore: https://play.google.com/store/apps/details?id=com.hfkjroom.apartment2
Room Escape Contest 2
(Click On required Level):
(Tip: Bookmark or remember this site you may need help for other levels too.)

Room Escape Contest 2 Level 23 Walkthrough
Room Escape Contest 2 Level 24 Walkthrough
Room Escape Contest 2 Level 25 Walkthrough
If you have any doubt or if i have made any mistake, you can comment below. I am updating all levels as some of you requested me to do it.