Bridge Builder All Levels Hints and walk-through android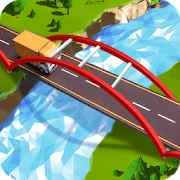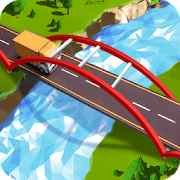 Answers to all Levels of android game Path of traffic: Bridge builder. Scroll below to find out solutions to each level.
Four kinds of building materials for you to choose: concrete pavement, steel, steel cable, and wood; as an architect, you need to choose the right material to create a perfect bridge; In addition, the cost of building materials is different. It is not difficult to build a bridge. However, it is not easy to build a cheap and sturdy bridge. It is important to build a perfect bridge by using reasonable materials. When you're done, switch to the 3D mode and watch a car drive through your bridge. Will it hold? Or will you watch a spectacular crash?
Download this game from Playstore: https://play.google.com/store/apps/details?id=com.bridge.build.pathoftraffic&hl=en
Tip: Bookmark or remember this site, you may need help in other levels too ?
Path of traffic (click on required Level):

I would love to hear thanks in the comment section ? Or you can comment if you got any problems.