Love Balls Hints and Solutions 3 stars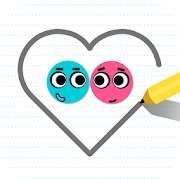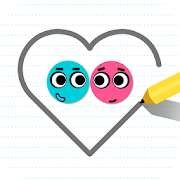 Love balls complete walkthrough to all levels with Hint and video solution (3 stars) to better understand the puzzle game.
This game is developed by SuperTapx and available for Android and iOS devices. You can download this game for android devices here and for iOS devices here. In this game, you have to make two love balls collide with each other but it is not that easy because lines drawn for each level is limited for getting 3 stars. There are plenty of levels and game gets harder and tricky after some levels. But I am here to help you, Below you will find 3-star solution.
Tip: Bookmark or remember this site, you may need help in other levels too :-)
Love Balls (click required Level)
Wow! you solve till level 200 :-)
Love Balls Level 277
Love Balls Level 278
Love Balls Level 279
Love Balls Level 280
Love Balls Level 281
Will be added when the game update will new levels.
Visit my youtube channel to find all levels in this playlist: https://www.youtube.com/playlist?list=PLZpV6Ctc9FNeKpVzqWl8rK3Qx7ZJT_fyO
I would love to hear thanks in comment section :-)