Faraway 4: Ancient Escape Level 8 Help and full guide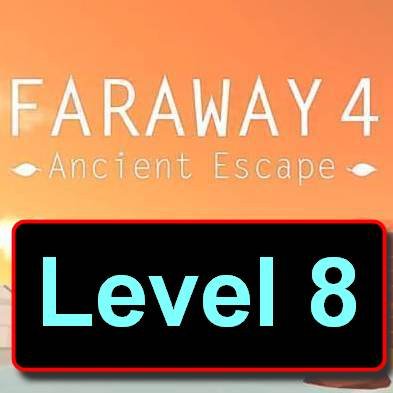 Faraway 4 level 8 walk-through solution is given on this page, you can also watch video for better understanding the level.
Escape the all-new set of locations in Faraway 4: Ancient Escape, After 3 successful games Snapbreak developed Faraway 4: Ancient Escape, you have to escape through various brainstorming levels with a calm environment and soothing music. Unlock all the mysteries and navigate through various levels, If you get stuck then take help from these guide and solution.
Faraway 4 Level 8:
If you have any doubts regarding the solution I provided, You must comment and I will try to correct or help you ass soon as possible. Thank you.